Data Base:
It is a collection of interrelated data (or) it is a collection of objects
OLTP DATABASE: (original transactional processing)
It is used to perform day to day transaction (or) it is used to load day to day transaction data.
OLAP DATABASE: (online analytical processing)
It is used to perform analysis by maintaining all the historic data
DATA WAREHOUSE TOOLS:
Data warehouse tools are categorized into two types
ETL tools

Reporting tools (or) OLAP tools(or) BI tools
ETL tools:
Used to perform extraction transformation and loading
The following are the ETL tools available in the mark etl
Informatica

Data storage

Abinitio

ODI (Oracle data integrator)

BODS (business objects data services)

SSIS (sequel server integrator services)
Reporting tools:
Used to generate reports to perform analysis

The following are the reporting tools
SAP BO (business objects)

Plicro strategy

OBIEE (Oracle business intelligence)

Hyperlan

Qlik view
Fathers of data warehouse:
Raiph Kim ball

WH inmon
According to Ralph Kimball, a data warehouse is also a database specify designs for analysis per page but not for running the business

According to W.H inmon a data ware house is a time variant, nonvolatile subject oriented and integrated database.
Naming conventions for synonyms for data warehouse:
DSS : decision supporting system

Historical database

OLAP database

BIS (business intelligence system)
Learn Cognos by Tekslate - Fastest growing sector in the industry. 
Explore

  Cognos Training 

and course is aligned with industry needs & developed by industry veterans. 
Tekslate will turn you into Cognos Expert.
Data ware housing: (imp)
It is a process of
Data Acquisition
It is a process of ETL
Architecture of ETL: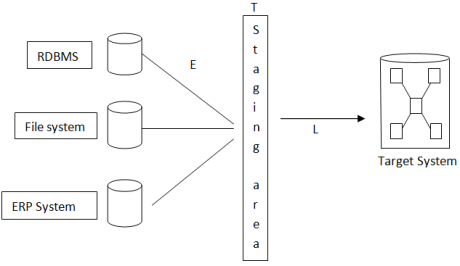 For in-depth understanding, Cognos Training click on
Fitters and its types in Cognos