Virtualization
Virtualization is a software layer between Hardware and OperatingSystem.
Virtualization allows multiple Operating System (OS)instances to run concurrently on a single computer.
Hypervisor is divided into two classifications:tt
Type1 (ornative,baremetal)hypervisorsrundirectlyonthehost'shardwaretocontrolthehardwareandtomanageguestOS's.AguestOSthusrunsonanotherlevel abovethehypervisor.
Examples: Oracle VM Server For SPARC,the Citrix XenServer,KVM,VMware ESX/ESXi,and Microsoft Hyper-V Hypervisor.
Type2:(orhosted)hypervisorsrunwithinaconventionalOSenvironment.Withthehypervisorlayerasadistinctsecondsoftwarelevel,guestOSsrunatthethirdlevelabove thehardware.
Examples: VMware Player,VMware Workstation and VirtualBox.
In other words,Type 1 hypervisor runs directly on the hardware; Type 2 hypervisor runsonanotherOS,such as FreeBSD,Linux or Windows.
In real time Baremetal installation will be done .
Virtualization technology Supports x86 platform only.
ESXi Hardware Prerequisites:Processor–64-bit x86 CPU:
All AMD Opteron processors
VMware vSphere 5.1 Lab Manual
§ All Intel Xeon 3000/3200, 3100/3300,5100/5300, 5200/5400, 5500/5600,
7100/7300, 7200/7400, and 7500 processors
Up to 160 logical CPUs (cores or hyperthreads)
Memory – 2GB RAM minimum One or more Ethernet Controllers:
Gigabit or 10Gb Ethernet Controllers Are
For bestperformanceand security, use separate thernetcontrollersforthe management network and the
Disk storage:
A SCSIadapter,Fibre Channel adapter,converged network adapter, iSCSI adapter,or internal RAID controller
A SCSI disk,FibreChannelLUN, SCSI disk, orRAIDLUN withunpartitionedspace: SATA, SCSI, SAS
Installation of ESXI-5.0 on X86 hardware
By Default Partitionare Created by hypervisor itself, for the olderversion of ESXpartition areusedtocreatemanually.
Space Occupied by all the partitions is 5GB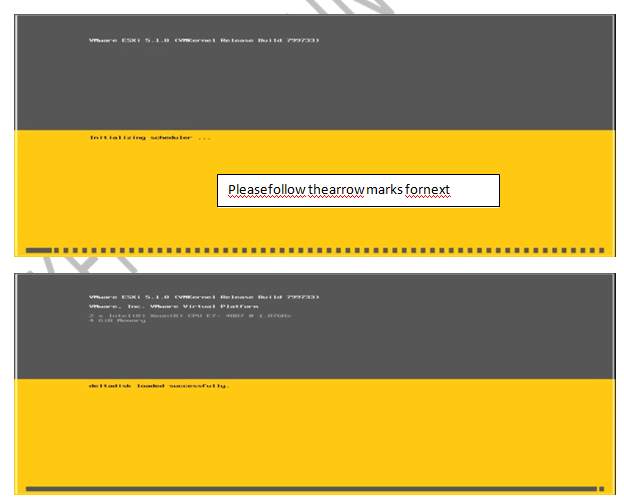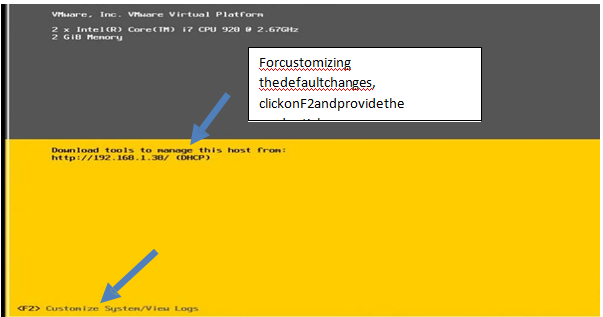 Here Changethe IP address from DHCP to Static Ip address.
At TekSlate, we offer resources that help you in learning various IT courses. 
We avail both written material and demo video tutorials. To gain in-depth knowledge with practical experience,
 then explore VMware Training.
Nowwecanloginto ESXihostbyusing 3ways:1.using web-browser.
using vSphere client.3.using SSH.
For indepth understanding of VMware click on